Changes and Innovations

Construction is making progress!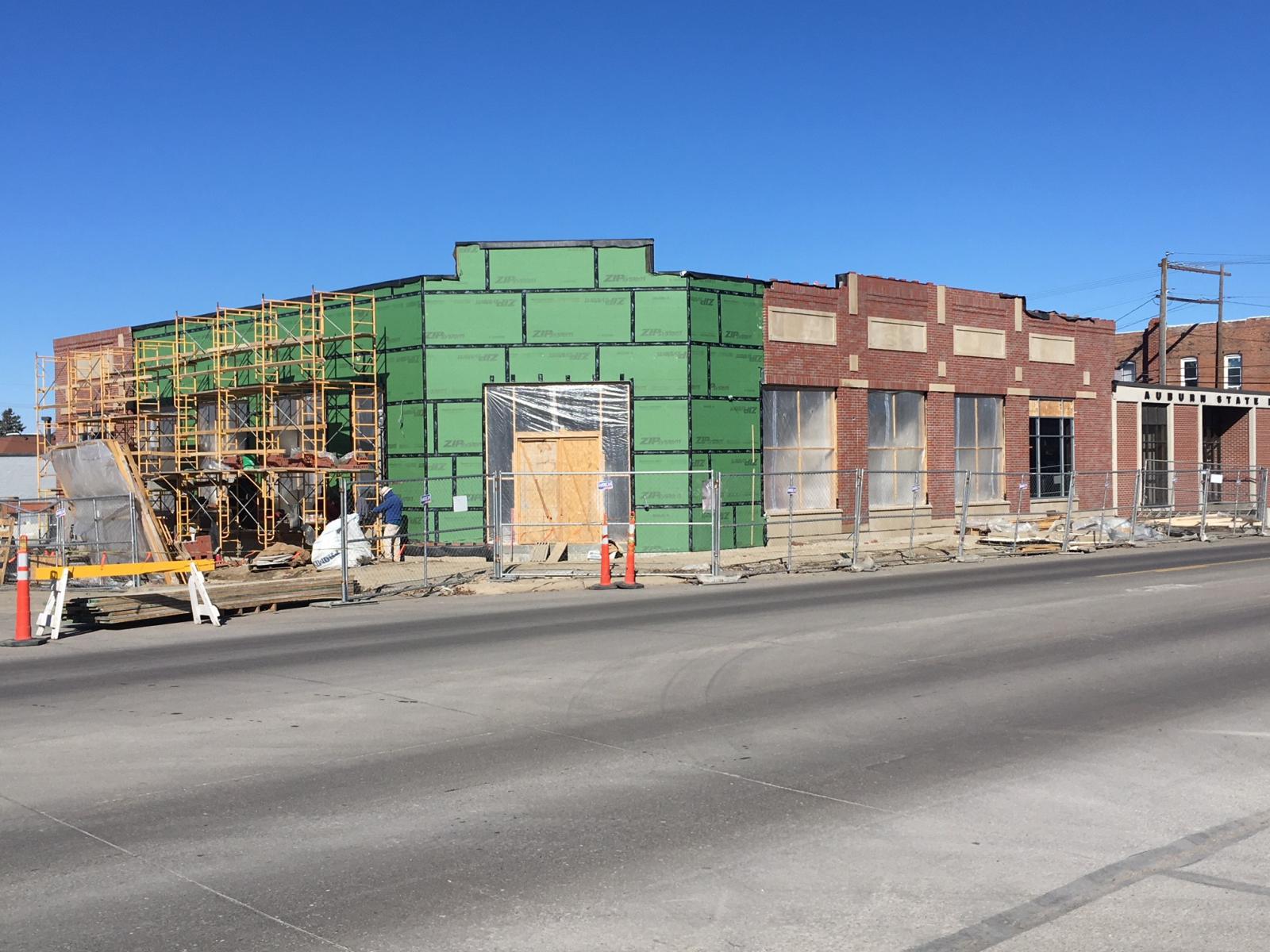 Auburn State Bank Announces Building Project in Downtown Auburn
Project aligns with mission to provide a community banking experience focused on convenience and personal relationships.
AUBURN, Neb. (March 22, 2017) – Auburn State Bank announced a building project to expand their downtown Auburn location at 1212 J Street. The project illustrates the bank's commitment to providing a community banking experience for those living in Auburn and the surrounding area in the near and distant future.
"Our family believes in community banking and we are proud of the role the Auburn State Bank has played in that history here in our community," said Jim Grant, President and Chairman of the Board. "The Directors, Officers, and Employees are excited about this opportunity and look forward to continuing the great relationships we have established over our long history. This project will help to ensure the presence of a strong community bank in our community for years to come."
The new expansion will be built where the former Flower Country and Gifts store and Glen's Drugstore were located. The entrance to the bank will be on the Southeast corner of the newly constructed building. Construction will begin later this Spring with expected completion in early 2018.
Having all the bank staff and operations in one location will create more efficiencies internally, which will translate into a smooth experience for customers whether they call, walk in, or visit the bank's drive-thru.
"We take great pride in providing excellent customer service in the most efficient manner," Auburn State Bank CEO Jeff Allgood said. "By consolidating our staff into one facility, combined with an investment in modern technology that will enhance the multiple avenues of access to the bank, we are setting the foundation to continue our legacy of providing the ultimate banking experience in our community.
"The banking landscape continues to change and we want to provide superior service through fast and efficient experiences at our locations and relevant technology products so that our customers can truly bank with us for life."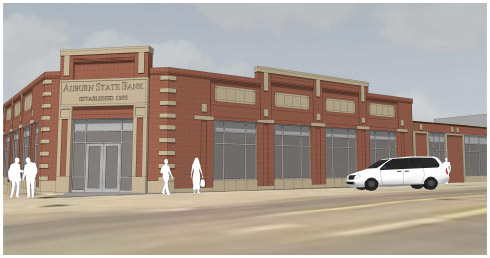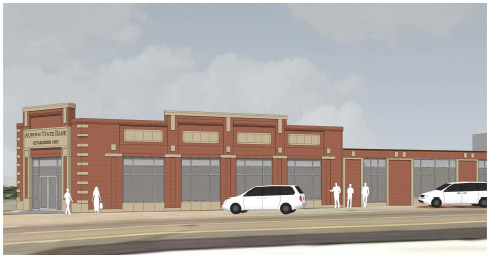 ###
Auburn State Bank is a locally owned and operated, independent bank serving Auburn and surrounding communities in Nemaha and neighboring counties. The bank has a proud history of serving customers since 1905.
See our CONNECT Page for additional information!
Mastercard® Debit Cards
In late August, Debit Card holders will receive a new Mastercard® Debit Card with chip card (EMV) technology. EMV cards provide a higher level of security than a traditional magnetic strip card, which creates more protection for your personal and account information.
Your new Mastercard® Debit Card will arrive in the mail. Please activate at your convenience. Just follow the instructions on the card to activate it and set your PIN number. You will be able to use your new Mastercard on Friday, September 8th. Please provide your new Mastercard Debit Card number to those businesses that you have previously allowed to charge your Debit Card for recurring or automatic payments. Your current VISA Debit Card will continue to work through September 7th. On the 8th, please begin using your new Mastercard Debit Card.
Important Dates:
Late August: New Mastercard Debit Card will arrive in the mail. Please activate at your convenience, but continue to use your current VISA Debit Card through September 7th.
Friday, September 8th: New Mastercard Debit Card will begin working.
SHAZAM BOLT$ App
As an Auburn State Bank Debit Card holder, you will have the ability to download the SHAZAM BOLT$ app from either the iTunes Store or the Google Play Store. With the SHAZAM BOLT$ app, you can control the functionality of your new Mastercard® Debit Card!
What can the SHAZAM BOLT$ app do for you?
Turn your debit card on and off (without affecting previous transactions)
Make P2P (Person to Person) instant money transfers
Set usage alerts
Access balance information
Use GPS technology to locate nearby ATMs
Send alerts for potentially fraudulent activity
Customer Transaction Control - Set up transaction blocks for:

Transactions over a specific dollar amount
Internet and phone transactions
Transactions outside of the U.S.
Have Questions?
For our new CONNECT system, please see the CONNECT FAQ page.
If you have questions about any of the changes or information we've provided, please feel free to direct your questions to Jeff Allgood at 402-274-4342 or contact us.